Our Services
Social Media Marketing
Social media marketing provides a powerful platform for businesses to connect with their audience, build brand awareness, generate leads and sales, and foster customer loyalty through personalized engagement and content.
Why is social media marketing essential for any business?
Social media now serves as a vital component of our everyday lives, giving us a platform for connection, communication, and information sharing. Companies have been utilizing social media to reach a bigger audience, increase brand recognition, and engage with customers more personally as a result of realizing its potential. Due to this, social media marketing is becoming a crucial part of every business plan.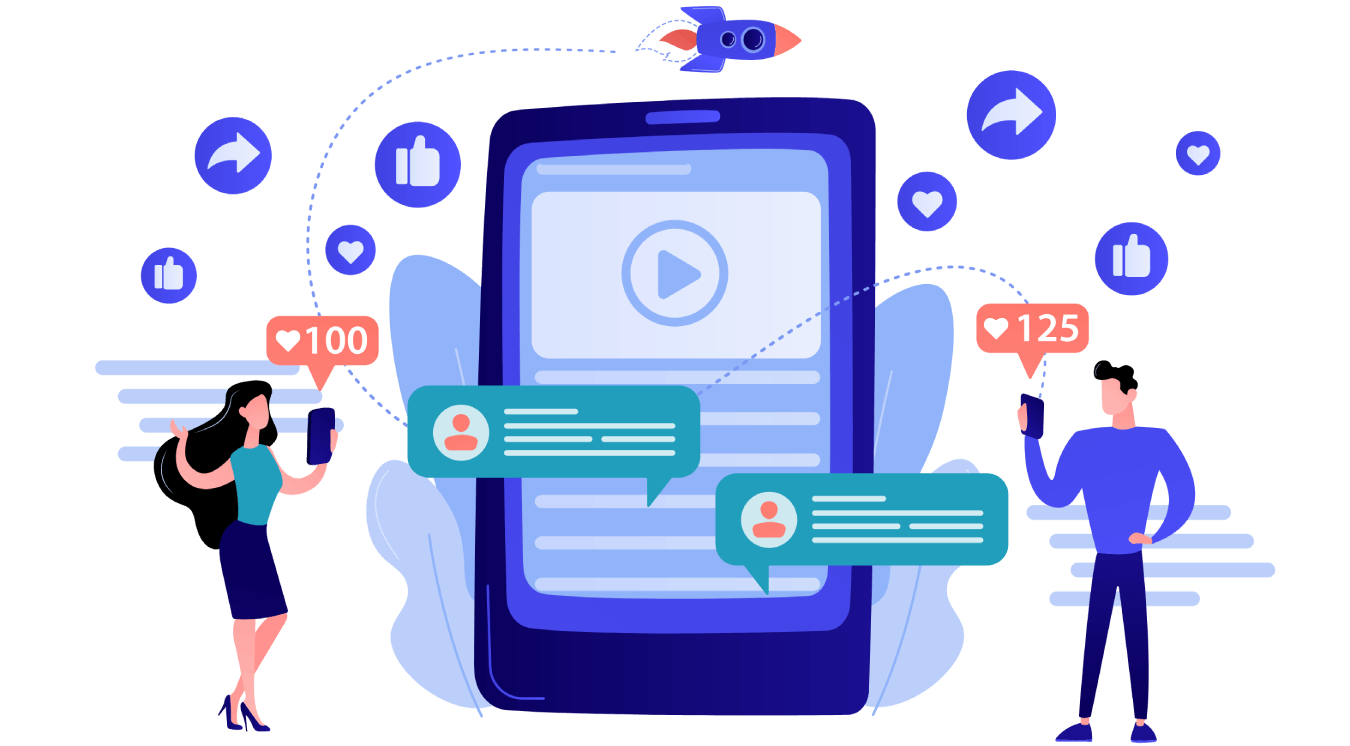 Social Media Strategy
This includes establishing a social media plan that supports the overarching marketing objectives. The target audience, the platforms to be used, the content kinds to be shared, the frequency of posting, and the success measures should all be specified in the strategy.
Profile Optimization
The profiles ought to be search and discovery-optimized. This entails include pertinent hashtags, employing keywords in the bio, and adding cover and profile photos that convey the essence of the brand.
Analysis & Reporting
Tracking and analyzing crucial metrics like engagement rates, reach, and conversions will help you determine how well your social media marketing campaigns are performing. Making educated decisions about upcoming content and strategy can be done with this data.
Profile Setup
Creating profiles on the chosen social media platforms is very much important. This involves choosing a username, writing a bio, and adding relevant details such as contact information and website links.
Content Creation & Publishing
Creating and publishing content that is engaging and relevant to the target audience which includes blog posts, images, videos, and info graphics. The content should be aligned with the brand's messaging and tailored to each platform.
Campaign Management
Social media campaign management plans, executes and optimizes marketing campaigns to achieve goals by understanding audience, tracking performance, and creating compelling content.