Our Services
UI/UX Designing
The term UI (User Interface) refers to the visual appearance and layout of digital products, while UX (User Experience) refers to user's interaction with the product, including their satisfaction, usability, accessibility, and functionality.
Why is UI/UX designing essential for any business?
The user interface/user experience (UI/UX) guarantees that users have a pleasant and engaging experience with the product, which may lead to improved satisfaction and customer loyalty. A well-designed UI/UX may help consumers navigate the product and execute activities more easily, resulting in increased usability and productivity.
UI/UX can help to establish a strong and recognizable brand identity, leading to increased brand recognition and customer trust.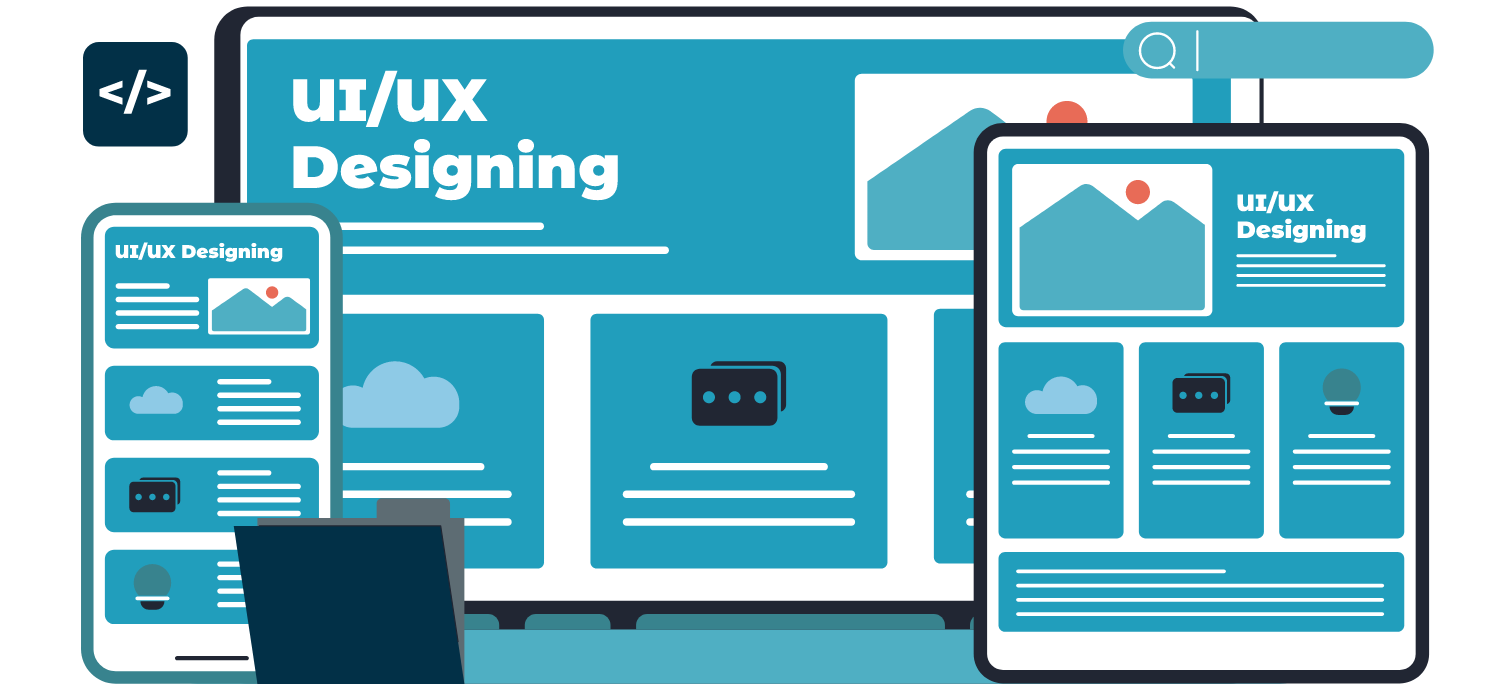 Wireframing
Wireframes are used to explore the structure, layout, and functionality of the product's interface, and can help designers identify and address usability concerns before moving on to more detailed design work.
Interaction Design
Designing digital interfaces and experiences that are simple, effective, and entertaining for users to interact with is known as interaction design (ID).
Accessibility
Making the product functional and entertaining for all users, including those with disabilities. The goal of accessibility is to remove obstacles and offer an inclusive user experience for everybody.
Prototyping
Prototyping can help designers to address usability issues, users feedback and making design decisions based on actual user interactions.
Visual Design
Using color, font, imagery, and layout, visual designers produce visually appealing and functional designs that convey a message or brand identity.
Responsive Design
Designing and developing a product that is compatible in different screen sizes and device types. With the increase in popularity of mobile devices, responsive design has become essential for creating a great user experience across different platform.