Our Services
Website Development
With our personalized website solutions, you can boost your online presence. Let us take the initial step towards developing a website via which users can interact with your business.
Why is website development essential for any business?
Website creation has become a crucial component of every organization. As more people turn to the internet for information and services, having an online presence is becoming increasingly important for businesses to flourish.
It gives a platform for businesses to exhibit their products, build a brand identity, increase traffic, improve customer communication, and remain competitive.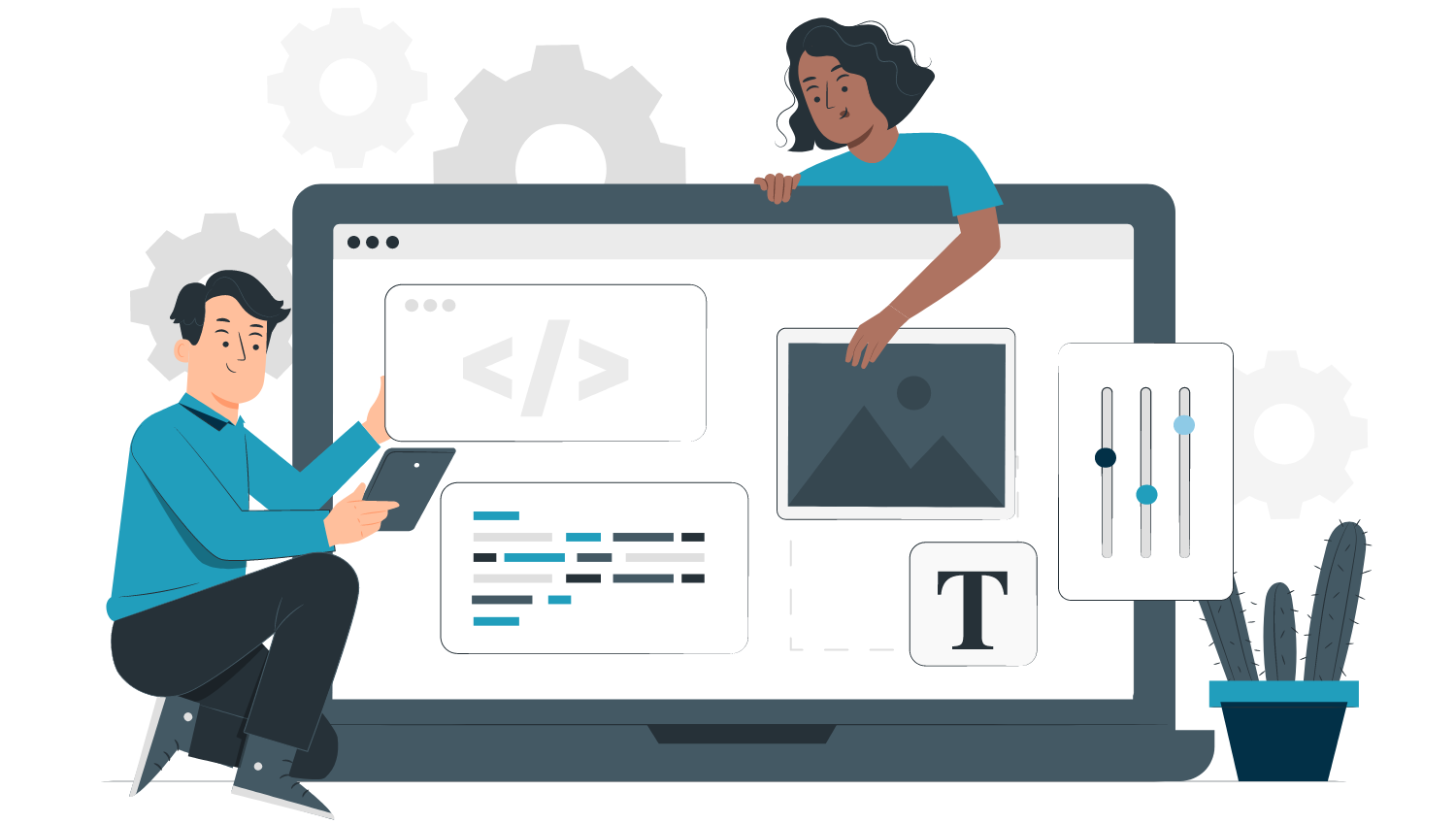 Responsive Web Design
Responsive web design uses CSS media queries and bootstrap to determine the screen size of the device on which the website is viewed. The layout of the website is adjusted based on this information.
E-Commerce Solutions
E-commerce solutions refer to the software and services that enable businesses to sell their products and services online. E-commerce has become an essential part of many businesses in today's digital age, and having a solid e-commerce solution is critical to success.
High Stability and Security
High stability and security are critical features of any website development project since they help to ensure that the website runs properly and is safe from potential threats.
CMS
CMS enables users to create, manage, and publish digital information on the web, such as text, images, videos, and other types of multimedia.
Web Performance Optimization
Web performance Optimization is the process of increasing website's speed and responsiveness. This helps in making website load faster, and decreasing the amount of time users must wait to interact with it.
Website Customization
Website customization is a process of tailoring a website to meet the specific needs and requirements of an organization. Customization can involve a variety of elements, including design, content, functionality, and user experience.